Dear soap enthusiast,
We believe that liquid soap is outdated, and that's why we developed the LESSEAU soap dispenser. Transporting a product which consists primarily of water (over 90%!) just doesn't make sense in the modern world, on a planet which we need to take much better care of. The fact that hand-washing has suddenly become more important than ever has made us even more excited to contribute to the goal of making soap and hygiene accessible to everyone, by developing this portable soap dispenser.
Seizing the opportunity to develop a new product
Our company (MMID, a highly-acclaimed international product development company) mainly designs and develops products that were commissioned by clients. However, sometimes we'll notice that the market is missing a certain product where we believe one should exist, and then we'll start our own mission to develop one. We realized that this was one of those opportunities, and since this wouldn't be the first time we've developed our own new product, we didn't hesitate to embark on this journey.
Our journey
Innovation: the process of taking the initial seed of an idea, and developing it into a fully-fledged product, ready for sale. This process was particularly interesting, as well as challenging, and involved everything from market research, to conceptualization, user testing, and finally production. Despite this process being costly and continually demanding, the end result makes it all more than worth it, and we're thrilled with it!
We're extremely proud of our final product, and we hope that you enjoy using this delightful, practical dispenser to wash your hands with solid bar soap. Now we can work towards creating a more sustainable planet together. Every little contribution helps, and that's why we decided to join the fight against disposable packaging. Use the LESSEAU Travel soap dispenser and feel safe wherever you go!
We can't wait to start this journey together. Are you on board?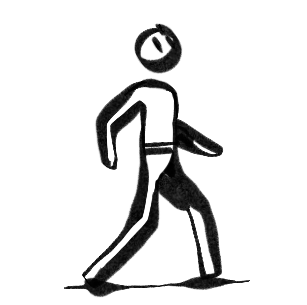 Kind regards,
Maaike Zonnenberg & Jiaji Zhao
Newsletter
Receive the LESSEAU newsletter with news and offers by e-mail.